Welcome to JSD Gutter Cleaning Lewisham
If you have blocked gutters, then look no further. We are a checkatrade approved gutter cleaning company, offering gutter clearance in the Lewisham area at competitive prices.
Who do we work for?
We have successfully cleaned gutters for a range of clients in the Lewisham area from a residential customer in a small terraced house through to commercial clients including letting agents, hotels, car showrooms, schools, industrial units and supermarkets.
How do we clean your gutters?
We use the very latest in gutter cleaning technology using vacuum equipment & portable video cameras to allow the gutter survey and cleaning to be done from ground level.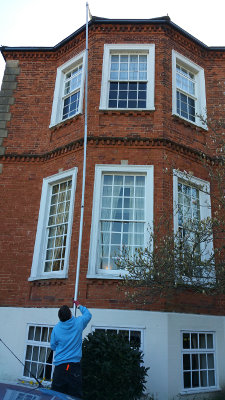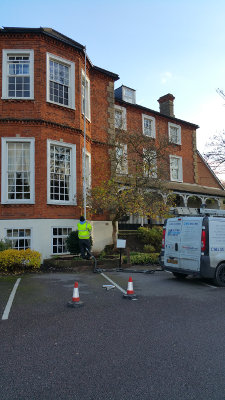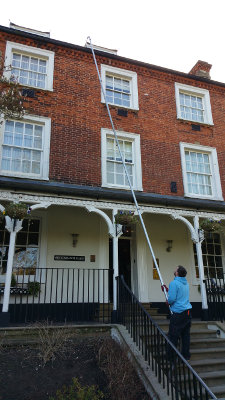 We can perform a FREE SURVEY on your property using our video camera which allows us to view your gutters and downpipes to check their condition up to 50ft from the ground.
There is no need for expensive scaffolding or ladders to perform the survey or the gutter cleaning itself and is an extremely COST EFFECTIVE way of maintaining your gutters.
You don't even need to be at home. We can clean your gutters when you are at work.
Why choose us for gutter cleaning in Lewisham?
Fully TRAINED staff

Our work is 100% GUARANTEED

GREAT customer service

All gutter work is fully INSURED

Trusted CHECKATRADE member

Cleaning up to FOUR STOREYS

Commercial AND residential

Very COMPETITIVE prices
Do we do gutter repairs?
When we inspect your guttering, we can advise you about any repairs or maintenance that needs doing and if required, repair or replace the gutters quickly and efficiently.
What do our customers say?
We ask all of our customers in Lewisham to add feedback to our checkatrade page, once gutter cleaning has been completed. You can see our customer reviews here.
How much does it cost for gutter cleaning in Lewisham?
It all depends on the size of your property. Give us a call, let us know where you live and what type of property it is. We can then give you a FIXED PRICE for cleaning your gutters.
Why should you get your gutters cleaned?
Water constantly overflowing from blocked gutters damages bricks and mortar and can cause extensive damp on the outside and mould on the inside of your Lewisham property.
Do we only do gutter cleaning in Lewisham & Blackheath?
As well as Lewisham, Blackheath and Hither Green, we have successfully cleaned gutters for commercial and residential clients across South London, Surrey, Kent and Sussex.
Why not just clean the guttering yourself?
Each year there are nearly 3,000 serious accidents involving people using ladders at their home. Please don't risk serious injury or even your own life, cleaning your own gutters.
Get in touch
For a FREE no obligation quote for gutter cleaning in the Lewisham, Hither Green and Blackheath area, please email dean@jsd-drainage.co.uk or call 020 3151 4388 today.